TinkerTurf is a new terrain product designed to give you an affordable, easily assembled battlefield of polished, professional looking structures and terrain features.
Our pieces are beautifully pre-printed and die-cut premium 2.0mm board that is easy to assemble and place on your tabletop in no time at all. Our designs are built for maximum stability in the heat of battle, and durability for many years of hard campaigning. As a modular system, TinkerTurf also allows you to customize your battlefield as you see fit.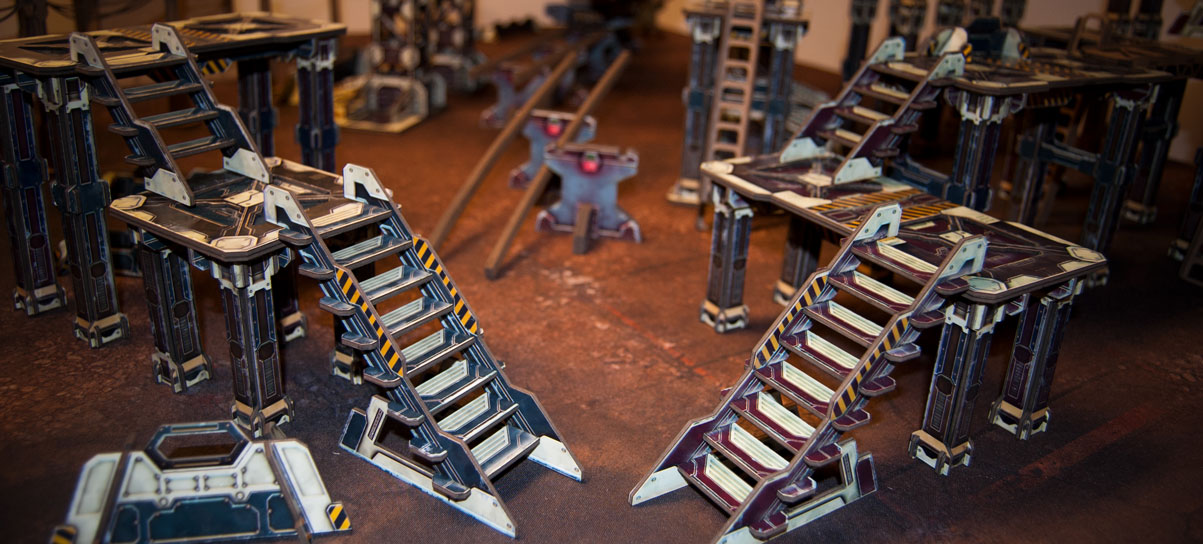 We're currently developing sci-fi-themed terrain sets that will work well with any army or skirmish wargame such as:
Our Kickstarter campaign will be launching soon so make sure to follow us on social and sign up for our mailing list to get up to date information.